Giannis Antetokounmpo joked he will celebrate with "50 cheeseburgers" after his latest 50-point showing in the Milwaukee Bucks' 106-105 win over the Los Angeles Clippers.
The two-time MVP scored 20 of his 54 points in the fourth quarter of Thursday's contest as the Bucks recovered from a 21-point deficit to win for a sixth game in a row.
He has now reached the 50-point mark three times in his last 11 games, having hit a career-high 55 against the Washington Wizards and 50 against the New Orleans Pelicans.
Antetokounmpo was filmed ordering 50 chicken nuggets when the Bucks landed their first title in 50 years in 2021, and he now plans on doing something similar.
"I think I'm going to go to Culver's tomorrow," he said. "I'll go get 50 cheeseburgers and try to eat as many as I can. The rest, I'll have my son eat them or I give them to my dog."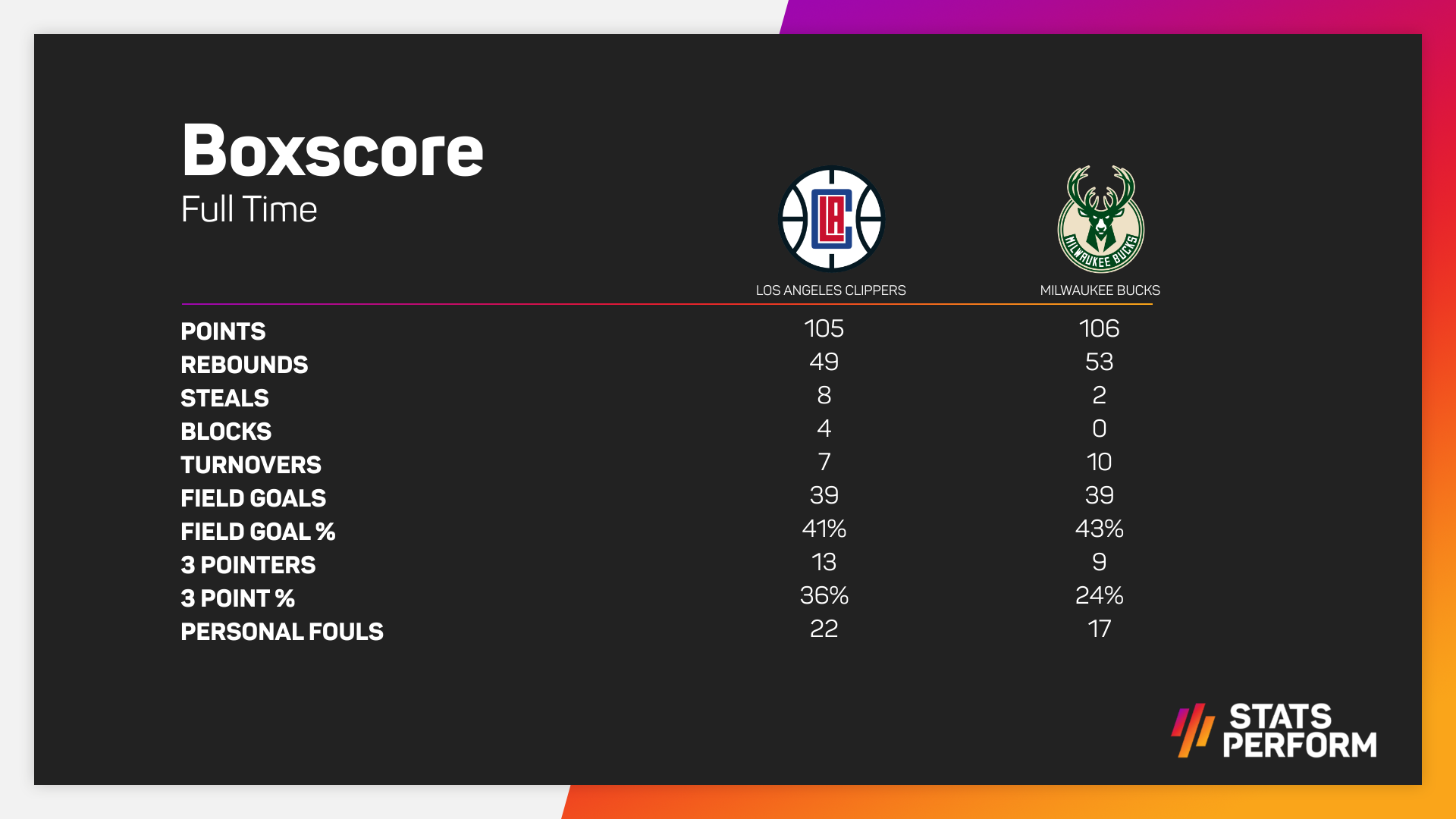 Antetokounmpo also had 18 rebounds against the Clippers as he continued his remarkable form since returning from injury last month.
The 28-year-old has helped the Bucks to a 6-0 record in that period, averaging 40.2 points per game, 14.7 rebounds per game and four assists per game.
He is the first NBA player to average 40/12/4 while going undefeated over a six-game span since Wilt Chamberlain did so in January 1964.
And Antetokounmpo has also joined Kareem Abdul-Jabbar as the only players in Bucks' history to have at least three 50-point games in a single season.
"It's a great compliment to be up there with Kareem," Antetokounmpo said. "I never thought I was going to score 50 in the NBA when I got drafted. It's an insane, crazy journey."
Antetokounmpo has now averaged 32.3 points per game across 41 appearances this season, a tally bettered only by Luka Doncic (33.4) and Joel Embiid (33.5).
"He's relentless," Bucks coach Mike Budenholzer said after his side's comeback win over the Clippers.
"He's going to put himself in position to help us win. Whatever it takes for us to win, he's going to do it. He's fearless and relentless. That's what you saw going down the stretch."