Eoin Morgan has full faith in Jos Buttler to lead England's white-ball team, though the departing captain stressed there are a host of other strong options.
Morgan confirmed his retirement from international cricket on Tuesday.
He led England to World Cup glory in 2019, three years after taking them to a T20 World Cup final.
However, he has passed 50 just once in his past eight ODIs since scoring 106 against his country of birth Ireland in February 2020.
After over seven years in charge, Morgan has decided to call time on his international career, and Buttler is widely expected to replace him.
While the wicketkeeper is not the only name in the frame, Morgan believes Buttler - who served as his vice-captain - has all the ability to step up and lead the side.
"Thankfully it's not a decision that I have to make," Morgan told Sky Sports.
"There's always some obvious candidates, Jos Buttler being one of them, Moeen Ali being the other. There's some tremendous leaders as well in that group – Jonny Bairstow, Jason Roy, Chris Woakes, Chris Jordan – guys that could definitely do the job.
"Jos has been in charge, an unbelievable vice-captain while I've been captain and when he's stepped in he's been an exceptional leader.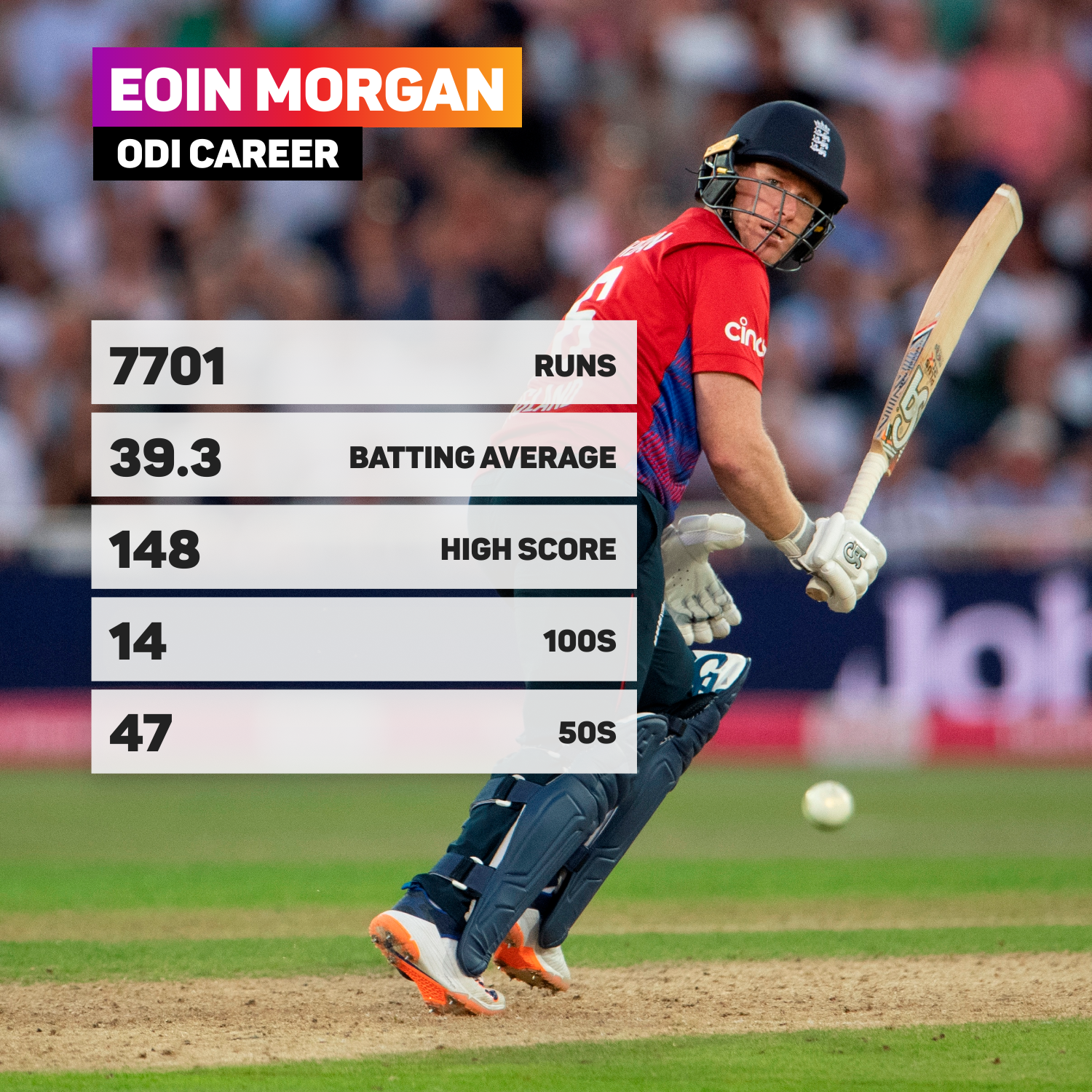 "He obviously commands himself with the bat as one of the best players in the world and as a leader in the group, he commands tremendous respect."
Asked if he has any concerns Buttler taking on the captaincy would hinder the rest of his game, Morgan replied: "No, not at all.
"He's done it before, on tours that I've missed or been injured, he's come straight in and that's a true test of how you hold the weight of each and every decision and how it impacts your performance.
"The evidence is there that it's never effected Jos."
Morgan sees the future being bright for England, no matter who takes over the captaincy.
He said: "I think the foundations that have been built over the last seven years are hopefully ones that will be around for a long time.
"The future is bright. We're more experienced, consistent and much more talent than we've ever had in England. The strength in depth… the future is extremely bright."