Rory McIlroy believes playing patient golf will be the trick to succeeding once more in a major.
The former world number one is a four-time major winner, but the last of those victories came in 2014 at the PGA Championship.
McIlroy has enjoyed plenty of success since then, winning such as the Tour Championship twice, the Wells Fargo Championship twice, the DP World Tour Championship and the Players Championship.
While a fifth major success has eluded him, the 32-year-old is confident his chance will come again if he remains in the right mindset.
"I haven't won a major in the last seven years but I've basically won everything else," he told BBC Sport.
"I've won the Players Championship, I've won FedEx Cups, I've won Race to Dubai, I've won World Golf Championships, I've won national opens. You know, I've done a lot in the past seven years.
"That hasn't included a major championship but I've played good enough golf in those seven years to win one and I'm staying as patient as I possibly can and, as I say, just giving myself chances.
"I don't think there's anything I should or could do differently. I think the one thing that's held me back, especially in the majors over the last few years, is just getting off to slow starts.
"Opening up at Augusta with a 72 or a 71 and not shooting that 67 or 68 that puts you right in the thick of the tournament from the very start.
"I can't go into the first round of a tournament or on a Wednesday night under pressure to try and shoot a good score. I just have to go out there and let it happen.
"Historically when I've got myself up there early in a tournament I've been able to stay there and capitalise on that start."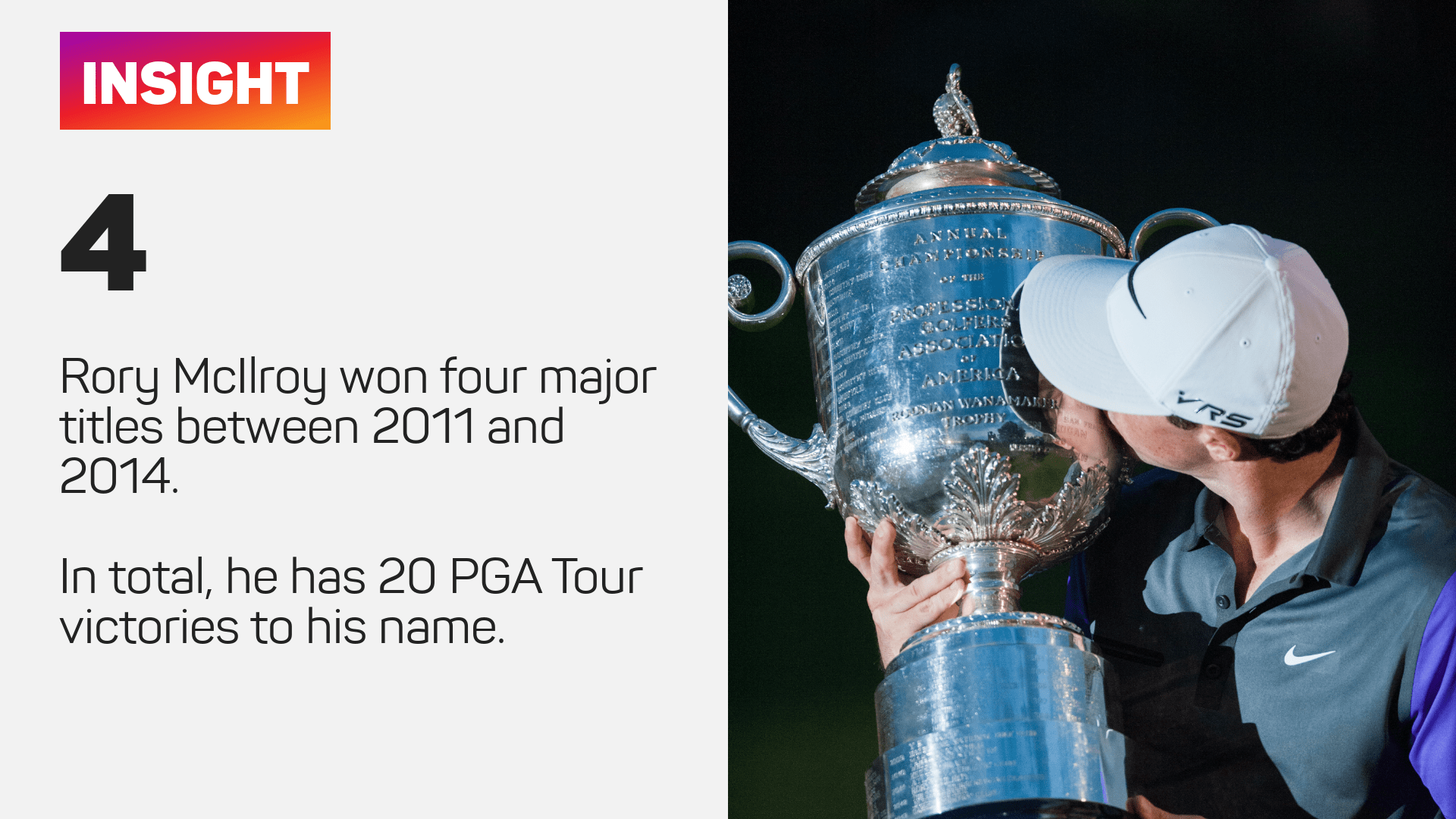 McIlroy also believes the depth of quality rivals he faces has made the challenge of winning another major even greater.
"I think I haven't given myself enough chances," said the world number eight.
"I think if I'd have had more chances and realistic chances, just putting yourself in those positions, the more comfortable you are going to feel up there. 
"If you keep knocking on the door, one of those doors is going to open for you.
"I had a chance at Carnoustie in 2018, played the final group with Patrick Reed in 2018 at Augusta, tied for the lead with nine holes to go at the US Open last year at Torrey Pines.
"I've had a few chances and just haven't capitalised. I think players are getting better and better.
"When I last won back in 2014 I'd never heard of [Open champion] Collin Morikawa, I'd never heard of [world number one] Jon Rahm.
"A lot of these guys coming through are playing unbelievably good golf. I don't just have to beat five guys."