Liverpool centre-back Virgil van Dijk remains a "world-class player" who is as capable as anyone of keeping Manchester City striker Erling Haaland quiet.
That is according to former Reds striker Robbie Keane, who also told Stats Perform talk of Jurgen Klopp departing Anfield is "absolutely ludicrous".
Van Dijk's form for club and country has been the subject of much debate, with Netherlands greats Marco van Basten and Ruud Gullit heavily criticising the defender this week.
On the back of the Netherlands' 4-0 loss to France, Van Basten accused Van Dijk of "making noise but not saying anything" and creating chaos in the side.
Fellow former Netherlands international Gullit, speaking alongside Van Basten in his punditry role with Ziggo Sport, said Van Dijk "thinks he is better than the rest".
Experienced defender Van Dijk faces arguably the toughest challenge in world football this weekend when Liverpool travel to City on their return to Premier League action.
Haaland, who is expected to be fit despite pulling out of Norway's squad, has scored 42 goals at club level this season – 11 more than any player across Europe's major leagues.
But Keane believes Van Dijk is more than able to keep the prolific striker quiet in Saturday's contest at the Etihad Stadium.
"The number of goals Haaland has scored is incredible for such a young player," Keane said. "He's certainly suited to this league and he's powerfully strong.
"When you're playing a team like Man City, who create the chances they do, you know as a striker you've always got a chance to score goals.
"But then you have someone like Van Dijk, who is a world-class player. If there's anybody that can keep [Haaland] quiet, it's certainly him."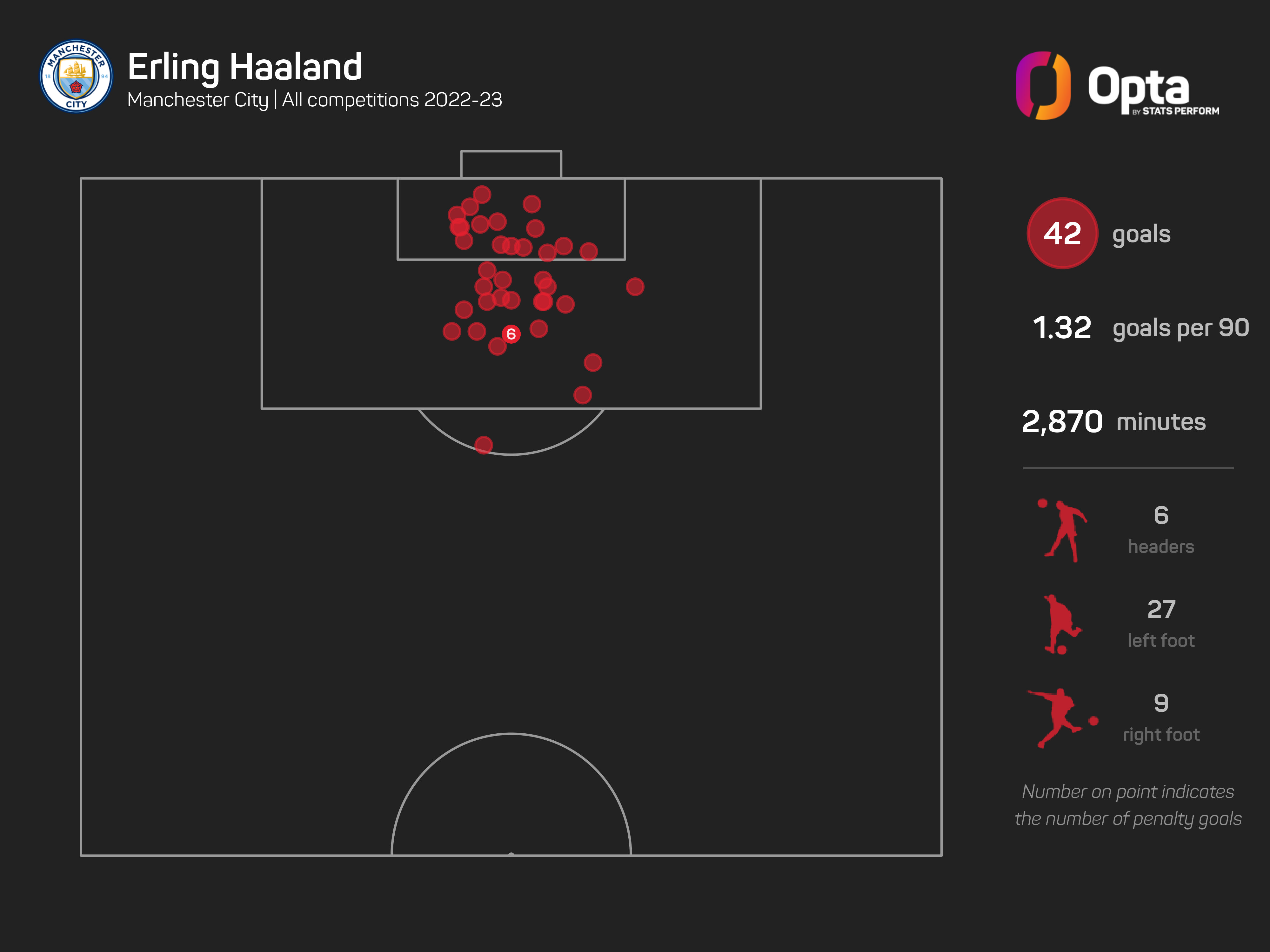 Liverpool have won just one of their past 13 Premier League away games against City, with that solitary victory coming in November 2015 when winning 4-1.
The Reds were beaten by Bournemouth last time out in the league and will finish the campaign trophyless following Champions League elimination at the hands of Real Madrid.
Klopp has been asked numerous times about his future in what has been a poor campaign for Liverpool, but Keane does not expect him to go anywhere at the end of the season.
"If I'm being totally honest, I think it's absolutely ridiculous people are even questioning Jurgen Klopp, if he should leave this club or not, absolutely no way," he said.
"The only person I think should get to decide that is Jurgen Klopp after what he's done for this football club. It's not going to happen. No way. The fans love him.
"I know the owners love him being here, so it would be absolutely ludicrous for people to suggest that he would leave."
Liverpool have taken 12 points from 13 Premier League away games this season, compared to 30 at home – the biggest difference (18 points) between any side in the division.
They are running out of time to climb into the top four, but Keane is confident Klopp is the right man to rebuild the squad regardless of what happens over the next two months.
"The team, like any other team, goes through bad spells and that seems to be happening this year," added Keane, who spent one season with Liverpool in 2008-09.
"Jurgen Klopp, he's very good at rebuilding. So I'm sure he'd be trying to get into the top four the season with 10 games still to go.
"He won't be resting. We know what he's like, the character he is. We hope to get into the top four and then I'm sure he already has one eye on next year and ready to go again."